Lindsay Lohan for Philipp Plein
Written by modnique, Posted in Editorial
You won't find her in the movie theater, but you can still get your dose of Lindsay Lohan in print. Fresh off her stint with Playboy, Lindsay can now be seen as the new face of German label Philipp Plein (this time she got to keep her clothes on.)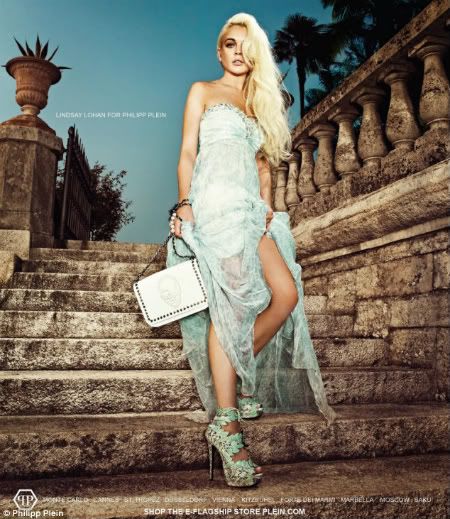 The Spring 2012 campaign features Lindsay in a bleached-blonde tousled 'do, posing on a dock in hot pants, walking down a staircase flanked by two stone-faced men, and reclining on an ornate loveseat. Sadly, she's not at her best—the poses are rather stiff and the dark eye makeup makes her look older than her 25 years.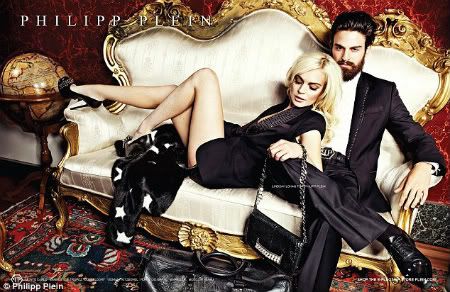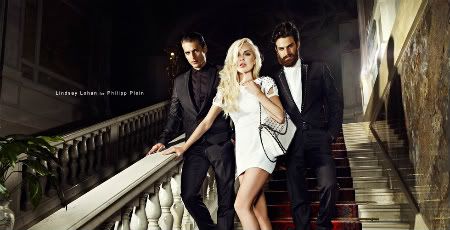 Though she still looks decent, if a little vacant in the eyes, we'd prefer to see her back on the silver screen, or at least modeling for better known designers and labels. Lindsay's been through a lot in the past few years, but the talented cutie who played precocious teens in Freaky Friday and Mean Girls is still in there somewhere. Right? Then again, we suppose this is better than nothing.
This is an okay start, but here's hoping the embattled actress spends the rest of the year getting back on her feet.
All photos from Philipp-plein.com.
Related posts:
No related posts.